Prep Duration: 15 minutes
Cooking Duration: 1 hour, 5 minutes
Total: 1 hour, 20 minutes
Yield: 1 loaf
Servings: 12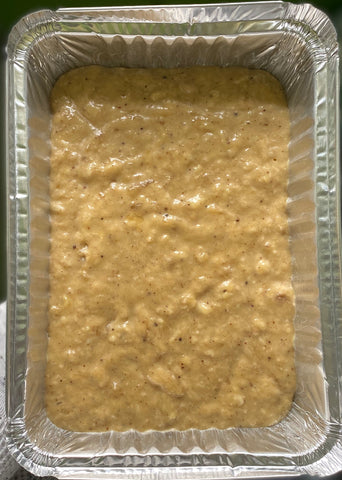 Ingredients:
5 cup butter, softened
1 cup granulated sugar
2 eggs, beaten
3 bananas, finely crushed (for serious and extreme moist and delicious, try 4 bananas)
5 cups all-purpose flour
1 teaspoon baking soda
5 teaspoon salt
5 teaspoon vanilla (optional)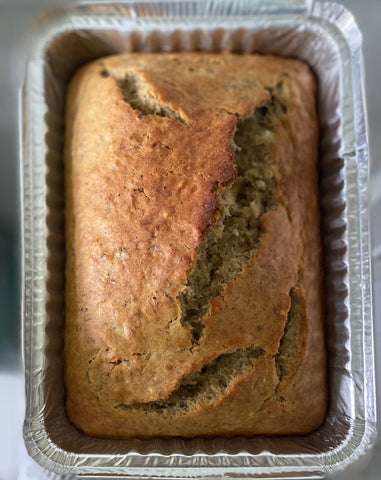 Directions:
Preheat oven to 350ºF / 180ºC.
Cream together butter and sugar.
Add eggs and mashed bananas.
Combine well.
Sift together flour, soda and salt. Add to creamed mixture. Add vanilla.
Mix just until combined. Do not overmix.
Pour into greased and floured loaf pan.
Insert the probe of yourthermometerin your banana loaf. When the center of your bread is baked through, a thermometer will register between 200°F/93°C and 205°F/96°C. No part of your loaf should be below 200°F/93°C — except perhaps the very top, which may produce an unreliable reading due to the thermometer's tip being partially exposed to room-temperature air.
Keeps well, refrigerated.