Prep Duration: 15 minutes
Cooking Duration: 1 hour, 5 minutes
Total: 1 hour, 20 minutes
Servings: 15

Ingredients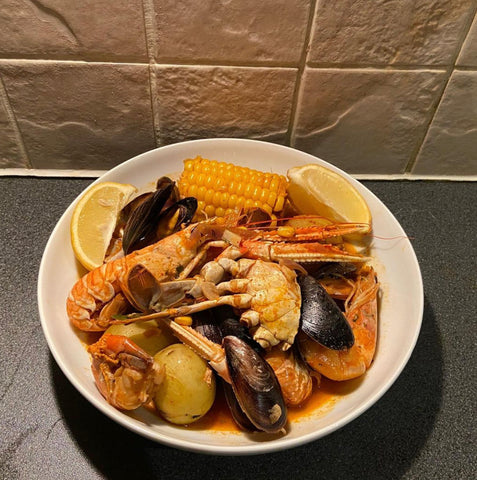 Directions
Use a very large pot (we use a 40 quart pot), fill it half full with water; bring water to a full boil. Add salt, shellfish boil, sausage, and potatoes. Let cook until the potatoes are approximately 1/2 completed cooking.

Stir in lemons, hot peppers, and corn. Continue boiling until all of the vegetables are tender. Turn off the heat.

Mix in shrimp and crab. Cover pot and let sit for 10 to 15 minutes. When shrimp are pink and the crabmeat opaque and flaky, remove all of the vegetables and shellfish from the pot, and drain well. Serve immediately.